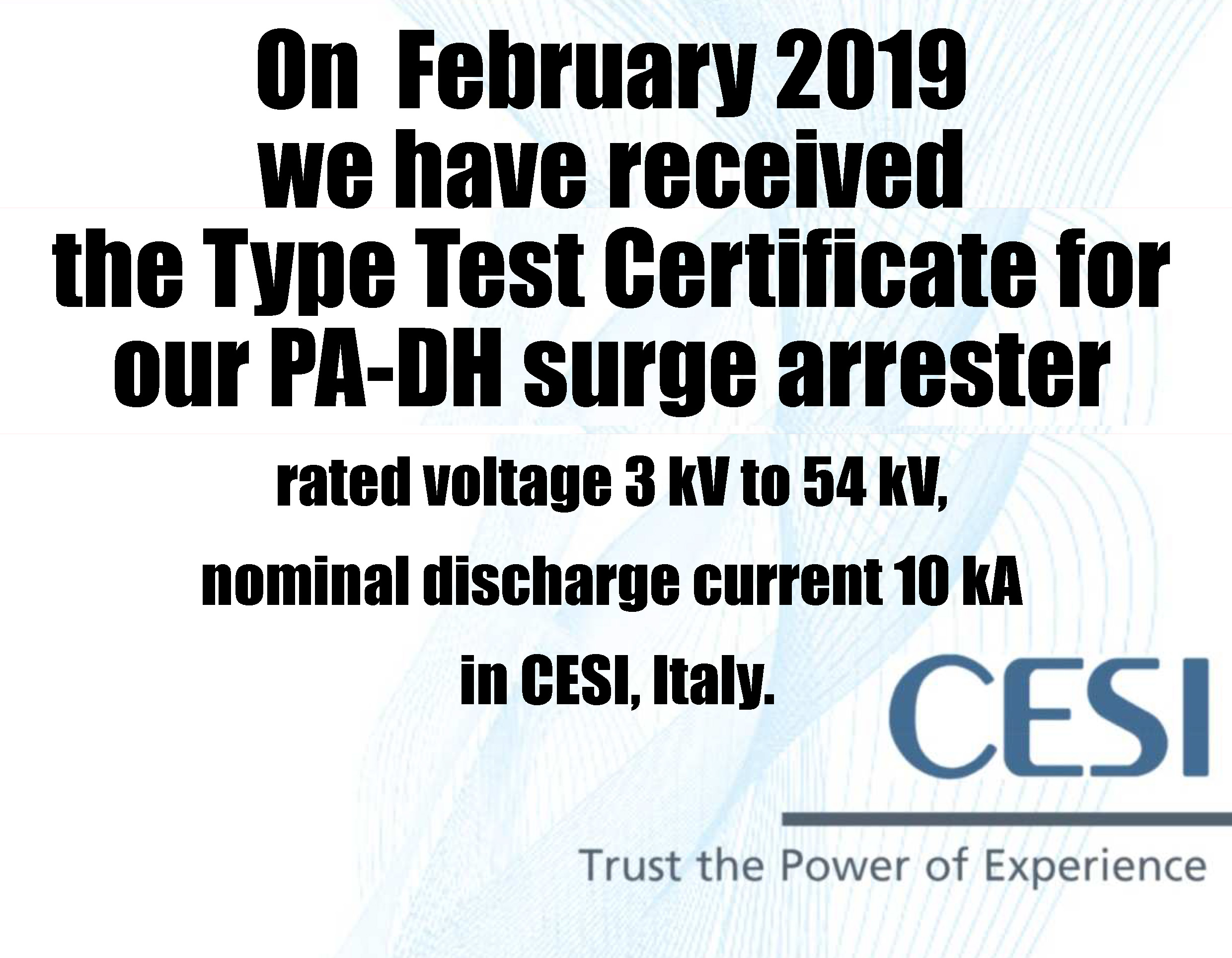 Our metal-oxide surge arresters offer the best overvoltage protection
Our company Polymer-Apparat produces surge arrester since 1991. During operational process, not only the operating voltage of industrial frequency, but also all kinds of overvoltage affect the isolation of all electrical appliances. Overvoltage can be caused by switching of power grids or under the influence of lightning currents. Repeated exposure to surge can lead to rupture or closure of isolation as well as gradual ageing of isolation and premature failure of equipment. Lightning surges repeatedly exceed permissible voltage and may damage the isolation of new equipment, even with a single exposure. Limiting surge reduces the costs of transmission and distribution of electric energy. In order to limit surge limit protective devices like metal-oxide surge arresters without gaps (MOSA) are used. Modern surge arresters are the most effective means of protection against overvoltage. Surge arresters should be installed in all distribution facilities for the protection of expensive equipment – the power and measurement transformers, electric machines etc. Sometimes nonlinear surge arresters are installed on towers or wires of overhead power lines to protect the isolation from lightning surges.

The main products of scientific-production association "Polymer-Apparat" are metal-oxide surge arresters without gaps in polymeric isolation. Majority of engineering personnel of SPA "Polymer-Apparat" were involved in research and production of MOSA at the high-voltage engineering department of Saint-Petersburg State Polytechnical University in early 80-ies of past century.

Company "Polymer-Apparat" is constantly developing using the most modern technology in the production of MOSA. Currently, "Polymer-Apparat" produces surge arresters of any voltage class from 220 V to 750 kV. The scientific-production association "Polymer-Apparat" can offer protective devices of different designs: traditional tower structures, suspended design, for outdoor and indoor applications, for operation in conditions of polluted atmosphere, as well as in coastal marine regions. Surge arresters can be equipped with a diagnosis system that could allow monitoring the device state without disconnecting it from the network. Company "Polymer-Apparat" can also offer solutions for installation of surge arresters on any overhead lines of any voltage class taking features of protected objects and their operational conditions into consideration while manufacturing arresters. Our arresters are installed in all regions of Russia, Baltic countries, Ukraine, Kazakhstan, Belarus. Our surge arresters have been used to ensure uninterrupted power supply to Olympic facilities in Sochi. Also we have experience in supplying our products to Europe, South America, Asia and Africa.

2018 our surge arresters have passed all the necessary tests according the European standard IEC 60099-4 in the testing center CESI, Italy.